Have you ever experienced a service by the Francis Marion Hotel's day spa – Spa Adagio? Now ladies I know you can't deny a relaxing time at the spa. Gentlemen you can't fool me, I know after a hard day on the golf course it's time for some R&R. Today I was able to take time away from my busy schedule at work and even put the brakes on my social life to have a spa day. Spa Adagio offers a variety of spa packages featuring massage and esthetics!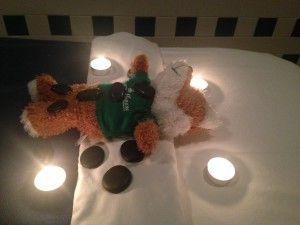 Offering so many choices, I finally decided a stone therapy massage was for me! This made my fur feel rejuvenated, fresh and stress free. The spa therapist placed these warm stones on my back to further rid the stress. The massage table felt as if I was lying on a bed of clouds and the massage therapist was phenomenal.
After my refreshing massage, the esthetician shared her wisdom on which products will keep my skin looking fresh and rejuvenated. Spa Adagio offers a wide range of different products for guests to bring home to remind them of their relaxing time at Spa Adagio.
Visiting the spa was the perfect way to end my day. The therapists and staff were very kind and peaceful to be around. Before I left I scheduled another appointment for a salt scrub and an eyebrow wax for my girlfriend. Yes, they offer waxing too!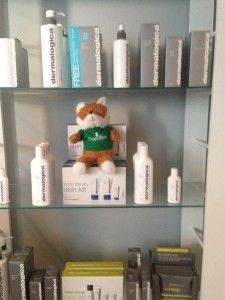 I am so excited that the Francis Marion Hotel will be offering brand new packages that will include taking some time for you and enjoy a relaxing massage or a rejuvenating facial. The hotel can offer breakfast in bed before you spend your day being pampered! So, when you are planning your next trip to Charleston, make sure you include time for our day spa, Spa Adagio!