HISTORIC LUXURY HOTEL IN CHARLESTON
Stay in the heart of Charleston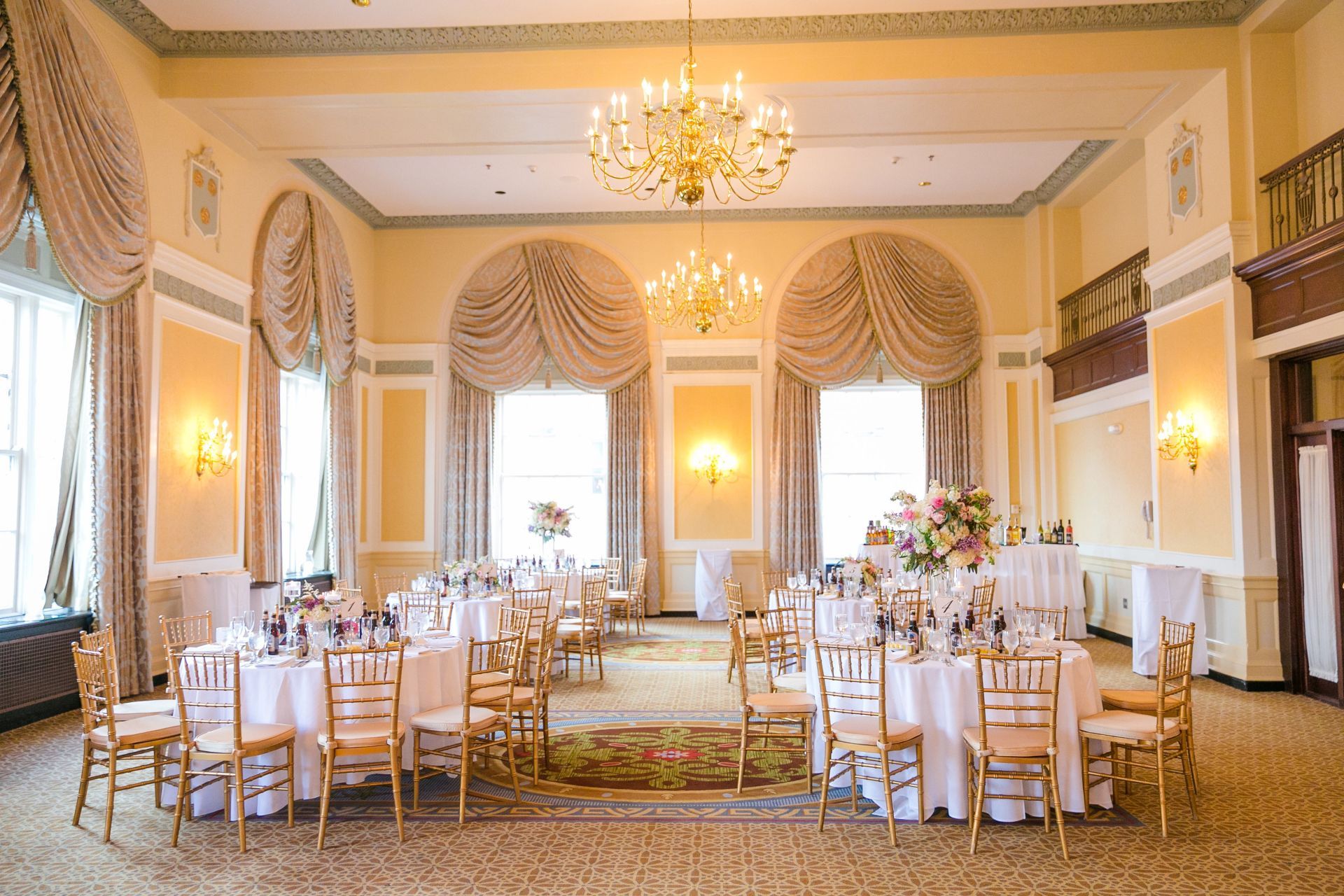 Since 1900, the Francis Marion Hotel has provided luxury and historic accommodations for travelers to Charlston.
Make a reservation for your trip today and be a part of history.
FRENCH QUARTER ACCOMODATION
Stay at our Luxury Hotel
Named for General Francis Marion, the "Swamp Fox" of the American Revolution, the hotel opened in 1924 as the largest and grandest in the Carolinas. It was originally built by local investors at a cost of $1.5 million from plans by noted New York architect W.L. Stoddart, who also built the gracious Poinsett Hotel in Greenville, SC. Throughout the years, many notable historic and famous clientele enjoyed the hotel's full service and convenient location. In 1996, an extensive restoration earned the hotel the esteemed National Trust Award and once again the Francis Marion opened its doors as Charleston's Grand Hotel. More recent refurbishments have added to the comforts of today and enhanced the hotel's historic ambiance with sleek room décor reminiscent of the 1920's grandeur.
CAROUSEL BAR &
LOUNGE
Stay at our Luxury Hotel
Today, our traditional services continue to provide doorman and bell service, concierge, valet parking, room service, wireless Internet services, business center, newsstand, gift shop, Spa Adagio, Starbucks™ and a well-equipped fitness center. Guests can enjoy classic Southern cuisine for breakfast, lunch and dinner in The Swamp Fox Restaurant & Bar, a Charleston restaurant, known for its artfully prepared dishes using local farm fresh ingredients. Or simply relax with cocktails and jazz piano music in The Swamp Fox Bar.
HISTORIC LUXURY HOTEL IN CHARLESTON
Stay in the heart of Charleston
Named for General Francis Marion, the "Swamp Fox" of the American Revolution, the hotel opened in 1924 as the largest and grandest in the Carolinas. It was originally built by local investors at a cost of $1.5 million from plans by noted New York architect W.L. Stoddart, who also built the gracious Poinsett Hotel in Greenville, SC. Throughout the years, many notable historic and famous clientele enjoyed the hotel's full service and convenient location. In 1996, an extensive restoration earned the hotel the esteemed National Trust Award and once again the Francis Marion opened its doors as Charleston's Grand Hotel. More recent refurbishments have added to the comforts of today and enhanced the hotel's historic ambiance with sleek room décor reminiscent of the 1920's grandeur
Named for General Francis Marion, the "Swamp Fox" of the American Revolution, the hotel opened in 1924 as the largest and grandest in the Carolinas. It was originally built by local investors at a cost of $1.5 million from plans by noted New York architect W.L. Stoddart, who also built the gracious Poinsett Hotel in Greenville, SC. Throughout the years, many notable historic and famous clientele enjoyed the hotel's full service and convenient location. In 1996, an extensive restoration earned the hotel the esteemed National Trust Award and once again the Francis Marion opened its doors as Charleston's Grand Hotel. More recent refurbishments have added to the comforts of today and enhanced the hotel's historic ambiance with sleek room décor reminiscent of the 1920's grandeur