A few gorgeous photographs that capture the special moments of Kurtis and Madeleines' Wedding Reception at the Francis Marion Hotel caught on camera by Michel Berda at King Street Photo Weddings.
The kissing couple inside our Colonial Ballroom with photograph caught from King Street outside.
The excited couple formally departing the hotel as Mr. and Mrs!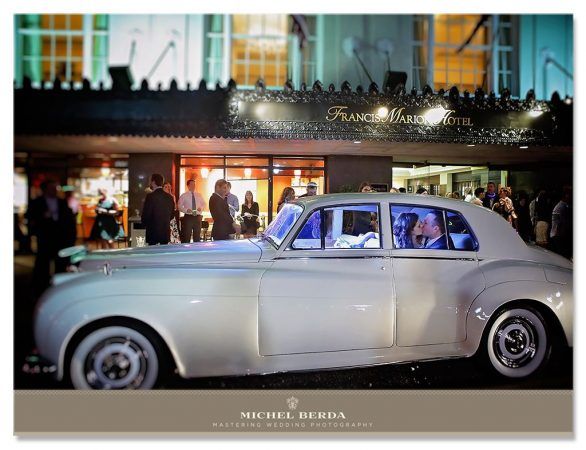 One final moment caught inside the antique car.