By: John Williams
As the oldest and largest city in South Carolina, Charleston has plenty of places to visit to keep even the most seasoned traveler occupied. This historic city sits on Charleston Harbor giving visitors plenty of access to water. Even more enticing? Charleston residents are some of the most hospitable people you'll ever meet. You'll find streets lined with buildings as well as magnificent hotels that offer easy access to the city. The locals and visitors enjoy the climate and year-round activities that Charleston offers. When taking a trip to South Carolina, consider these most scenic nature places to visit in Charleston.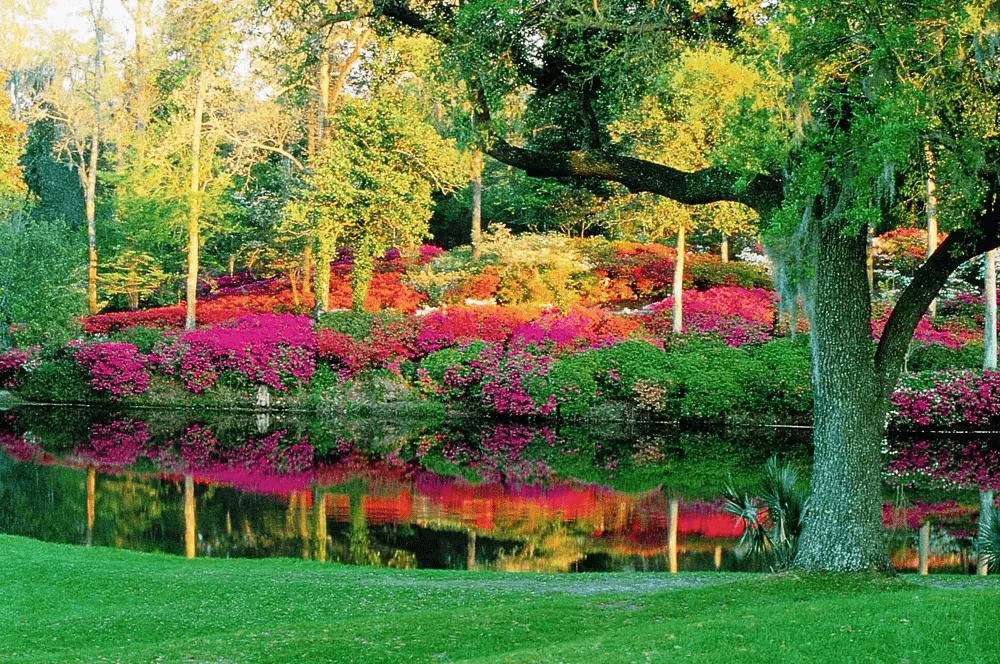 Middleton Place
If you're looking for grandiose gardens lined with beautiful flowers, look no further than Middleton Place. This site is the oldest landscaped garden in the country dating back to 1741. The classical design of the garden, vast views, and perfectly placed focal points make this a must-see stop. You'll find beautiful crepe myrtles sitting near mirrored ponds and waterways that create a dreamlike effect. Take a stroll through the garden by yourself or with your love for a romantic afternoon.
McLeod Plantation Historic Site
History buffs will enjoy the McLeod Plantation Historic Site. You'll learn about the first establishments that helped create Charleston. A beautiful alley of mature oak trees is the perfect venue to enjoy a warm afternoon. Stop by the McLeod Oak tree that dates back more than 600 years. The site includes 37 acres with beautiful plants native to South Carolina, historic buildings, and plenty of things to see.
James Island County Park
Looking for an extreme adventure? James Island County Park is the place to go. You'll find a challenge course that includes team building activities and a 50-foot climbing wall. Take advantage of the 18-hole disc golf course or the slack line. Surrounded by grassy open meadows, James Island County Park features the saltwater of the Atlantic Ocean. Visit the park early in the morning for a walk along the miles of paved trails
Waterfront Park
Known for its access to the waters of Charleston Harbor, Waterfront Park is the place to go to enjoy the sun and feel the breeze. As a dog-loving city, you'll find plenty of fur friends, locals and visitors alike on this 10-acre harbor with countless views of the water. Benches line the waterfront to encourage visitors to stop and stay awhile as well. You'll find the park's Pineapple Fountain, and tree covered brick walkway, perfect for a picture or two. If the sun is not your thing, there are plenty of quieter shaded spots in Waterfront Park with plenty of benches.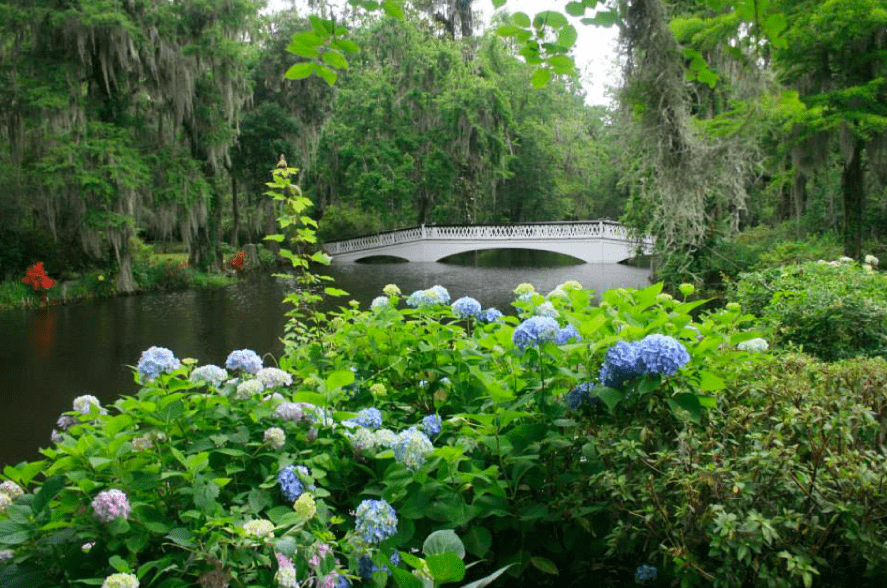 Magnolia Plantation & Gardens
This is another must-see destination. Travel + Leisure Magazine names Magnolia Plantation & Gardens one of "America's Most Beautiful." You'll find a beautiful array of flowers, shrubs, and trees that make up this century-old garden. It's actually the oldest public gardens in the country, welcoming visitors since 1870. You'll notice plenty of low branched trees and soft colored blooms that soften the landscape. The Audubon Swamp Garden, located within the plantation, is also worth a tour. We recommend visiting in the late morning to capture the true loveliness of the blossoms as the sun rises overhead.
A visit to the history-rich Charleston area will leave you with many impressive memories. You'll find a wide range of nature spots that all offer you a chance to get out and appreciate the beauty of the city. Consider visiting all of these most scenic nature places during your next trip to Charleston.
John Williams is an outdoor living expert and explorer. When he's not traveling to nature's most well-known beauty spots, he tends to the greenery surrounding his home.