With the start of the Pandemic, the food and beverage industry had the task to re-invent how we served our guests. The traditional food buffets were no longer feasible due to their high-touch volume and open nature of the chaffers.
Below are a few examples of the ways in which the Francis Marion Hotel has modified our service standards to ensure the safety of our guests and staff.
Sanitation: Any multi-touch items and surfaces are being thoroughly cleaned at every 30-minute interval, and hand sanitizer is readily available for guests to use before and after they visit the buffet. When necessary, there is one staff member assigned solely to the sanitation of the stations.
Flow of Traffic: Though always important, it became more crucial to designate a clear and manageable flow of traffic through the station to guarantee social distancing. We spread all stations out, offer different points of entry/exit, and encourage programs to assign meal groups to eat at various intervals.
Protective Equipment: Our staff is dedicated to making our guests feel comfortable during their event. As a safety measure, all employees are temperature-checked upon arrival and wear masks and gloves throughout the duration of the event.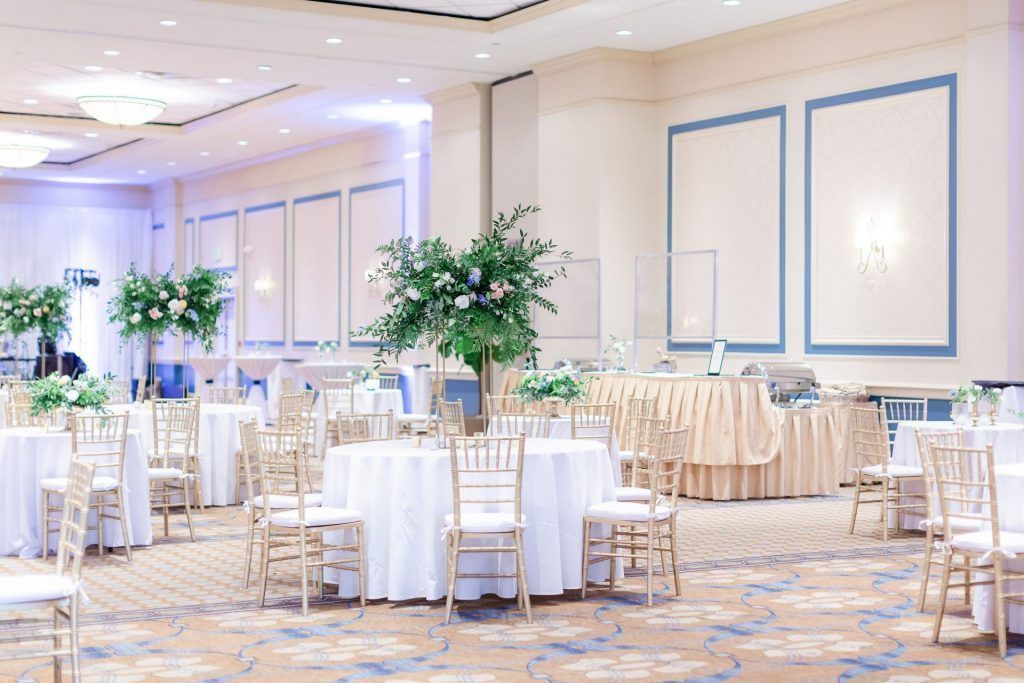 Packaging: Our Chef has worked diligently to produce the safest and most aesthetically pleasing alternatives to the buffet presentations. You will see an example of a continental breakfast with individually packaged items and detailed labels.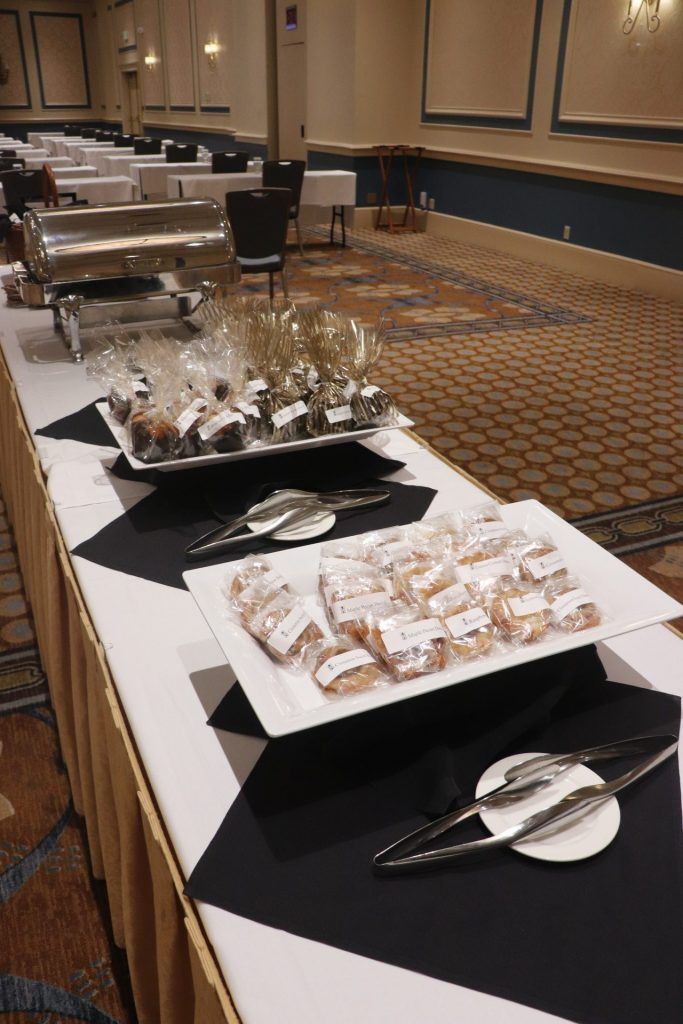 Attended Stations: Lastly, though we have suspended our food buffets, we are still offering our popular Action Stations! These entrees are individually prepared and plated for each guest behind Plexiglas shields. This is a great way for us to still offer guest-favorites such as our famous Shrimp & Grits, traditional Chicken & Waffles or gourmet Macaroni & Cheese!