Wedding cakes symbolize more than just a delicious dessert served at your wedding. Wedding cakes are known to symbolize good luck, happiness and love. Throughout the years we have watched the typical wedding cake evolve! What better way to show off your new monogram then on the center of your cake.
We have also witnessed the trend of cake toppers- from the typical husband & wife statue to a cute phrase. We always are intrigued to see what our couples will chose for their cake topper and flavors!
Charleston is filled with charming, tasty bakeries. No matter what flavor, style, color, cupcake, or cake trend you decide- make sure you do not forget to pass around the champagne and enjoy a piece yourself!
Cakes by Kasarda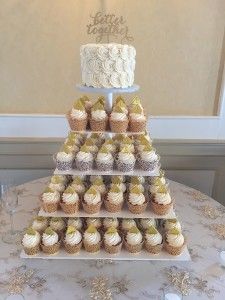 Ashley Bakery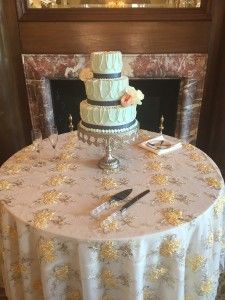 Bakies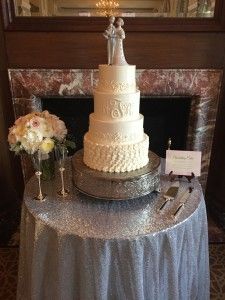 The Cake Stand