Summertime in Charleston brings about a certain charm you can't find anywhere else. Some of the best ways to enjoy the outdoors in Charleston are free, so what are you waiting for? Festivals, antique shows, a great film festival, and wildlife treks; the city will keep you busy all season long. People come here for the historical richness and beaches and end up staying for the mild weather and beautiful scenery. Check out these must-visit outdoor spots in Charleston to enjoy on a sunny day.

McLeod Plantation Historic Site
There are many plantations in the Charleston area that date back centuries to a simpler time. The McLeod Plantation Historic Site sits on 37 acres that feature walking paths and 19th-century buildings. You'll learn how critical farming and plantations were to the Charleston community. Keep an eye out for the many mature native plants that cover the area. Stop by the McLeod Oak Tree that dates back more than 600 years.
Distance to McLeod Plantation from the hotel:
4.4 miles.
Address: 325 Country Club Drive Charleston, SC 29412

The Battery
Speaking of historical sights, amble down East Bay Street with Charleston harbor on one side and beautiful, stately mansions on the other. Civil War buffs will think back to 1861 – you can see Fort Sumter in the distance. The Battery has quite a history for battles, including the Revolutionary War and the War of 1812.
True history fans will want to know more about the famous Fort Sumter. The garrison is only accessible by boat. You'll need reservations and tickets for the two-hour tour.

Distance The Battery from the hotel:
1.4 miles
Ask our Concierge about setting up a Bike Taxi to take you down to the park! Or if you decide to talk, ask about must-sees & stops on the stroll there.
Festival Fun
Charleston has a variety of events to enjoy, not only in summer but throughout the year. Costs vary; some events are free, but some require tickets. Check out the annual summer ladybug release at the Magnolia Plantation & Garden. The staff is handing out cups filled with 150,000 of the beneficial bugs to help them control the harmful pests in the garden. It's a great place to teach children about preserving and protecting our environment. Adults will enjoy Charleston's Margarita Festival. Don't care for margaritas? There's also plenty of food, beer, and music. Beach lovers will want to get here in time for Charleston Water Week, beginning Sept. 7. It just happens to overlap with Restaurant Week from Sept. 4-15, so you'll find some great bargains at the favorite eateries.



Distance to Magnolia Plantation & Gardens from the hotel:
12.1 miles
Address: 3550 Ashley River Rd, Charleston, SC 29414
For Information on Admission visit https://www.magnoliaplantation.com/admissioninfo.html
James Island County Park
Searching for an extreme adventure? Look no further than James Island County Park, just a short drive from Charleston. This park features activities for anyone looking for an adrenaline rush. You'll find a 50-foot climbing wall that's popular with guests. Many organizations take advantage of the challenge course — excellent for team building activities. Enjoy a walk or jog down the miles of paved trails and gaze at the many subtropical loving plants in the park. Bring a friend and challenge them to the 18-hole disc golf course.

Distance to James Island County Park from hotel:
6.2 miles
Address: 871 Riverland Drive Charleston, SC 29412
Visit https://www.ccprc.com/68/James-Island-County-Park for park hours and additional information.
Waterfront Park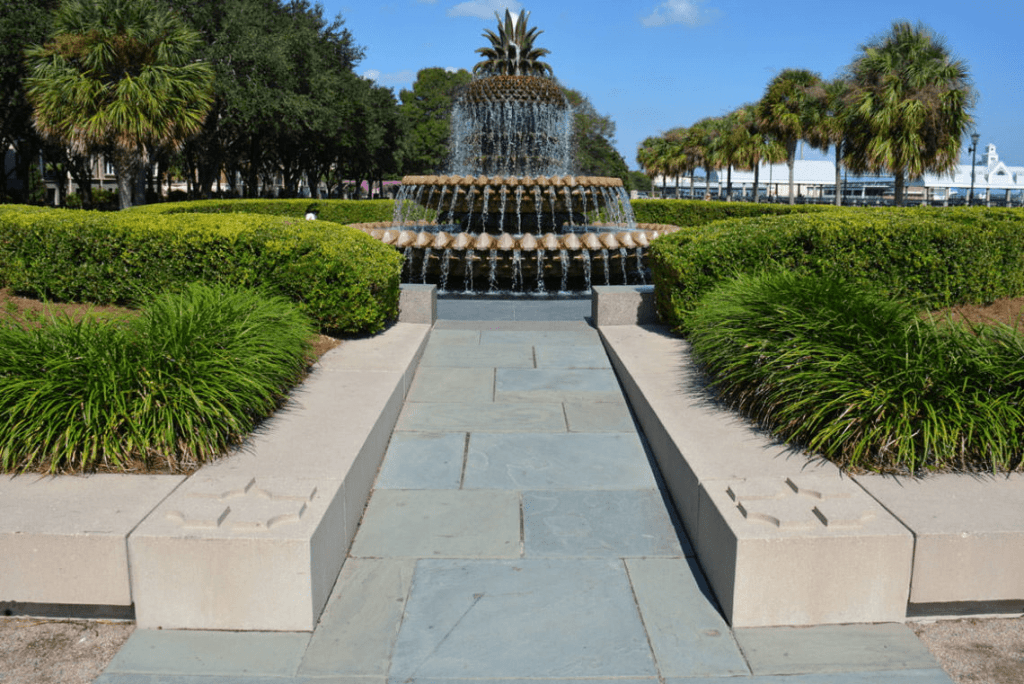 The locals are quite fond of Waterfront Park and its proximity to the water. This beautiful park stretches along 10 acres of waterfront property. It's perfect for a morning jog. Bring a book, grab one of the many benches and enjoy the breeze coming off the water. Watch the kids splash around in the Pineapple Fountain.

Distance to Waterfront Park from the hotel:
1.3 miles
Address: 1 Vendue Range, Charleston, SC 29401



Charleston Harbor Marina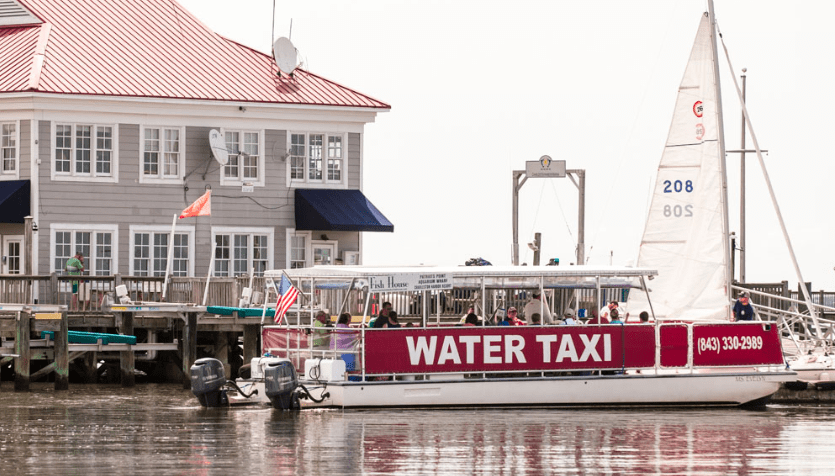 Charleston's prime location on the waterfront makes it easy to access a variety of water activities. You can enjoy a sunset sail on a charter boat or test your skills by angling for a big fish. Kayak rentals are also an option if you want to explore Charleston Harbor from the water.

Distance to Marina from hotel:
5.3 miles
Address: 24 Patriots Point Road Mount Pleasant, South Carolina 29464
Johns Island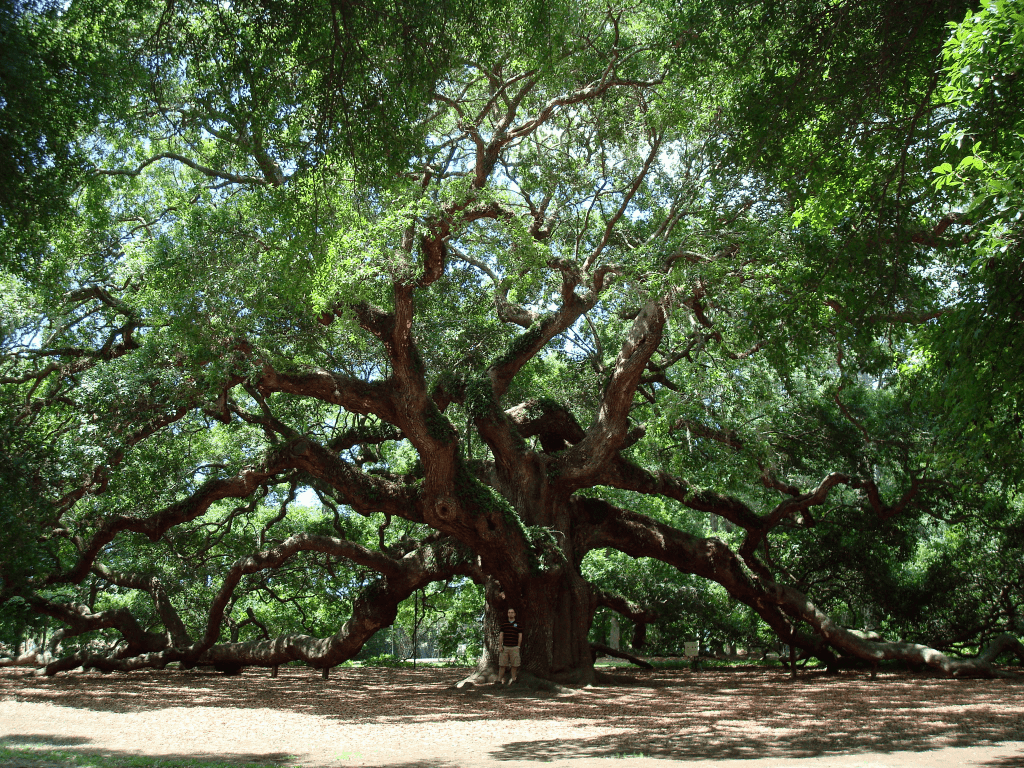 Known for its famous Angel Oak tree, Johns Island is just a short drive West from Charleston. You can't miss the beautiful 400-year-old oak tree that covers more than 17,000 square feet. The tree itself is stunning, but there are also other outdoor activities to enjoy while on this side of town. Check out the many distilleries and vineyards in the area as well as the Charleston Tea Plantation, (the only tea plantation in the country.)

Distance to Angel Oak Tree from hotel:
12.6 miles
Address: 3688 Angel Oak Rd, Johns Island, SC 29455
Visit https://www.angeloaktree.com/ for any additional information.
Charleston is the oldest and largest city in South Carolina. The location is perfect for outdoor enthusiasts as well as those who have an appreciation for native plants and wildlife. You'll find plenty of activities to enjoy under the warm southern sun.
John Williams is an outdoor living expert and explorer. When he's not traveling to nature's most well-known beauty spots, he tends to the greenery surrounding his home.