Spoleto Festival events in Charleston always excite me.  This sunny Friday afternoon, I walked over to the Piccolo Spoleto Art Show in Marion Square (across the street from my hotel) and Wragg Square (half block away) for the Craft Show. The Spoleto Festival has been in Charleston for the past thirty-seven years and is internationally recognized as America's premier visual and performing arts festival. While the Spoleto Arts Festival features artists across the entire country, "Piccolo" Spoleto recognizes artists in the Southeast region of the country.
I began my adventure at the Craft Show and visited the Muscadine Grape Cider tent, very tasty! Next I rested my bones in a lovely sweetgrass basket; very locally recognized in the lowcountry as THE souvenir of choice.  Lastly, my visit ended with sniffing wonderful local soaps handcrafted by Jan Weaver.  While at Marion Square, I spied lots of tents and enjoyed viewing many artists showcasing their work. Madison Latimer had very bold and colorful art on display, including a chicken picture! Next was Steven Hyatt's gorgeous photography of downtown architecture.
Come visit the Spoleto Festival running May 24th – June 9th at various locations around town.  You'll be amazed at the professional level of entertainment offered and the many enrichment opportunities for all ages.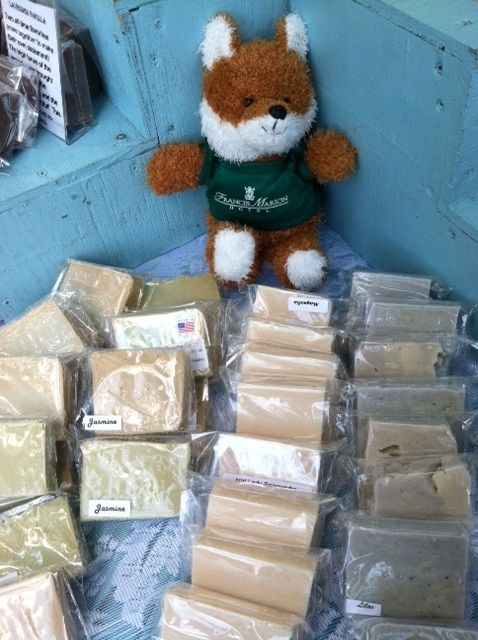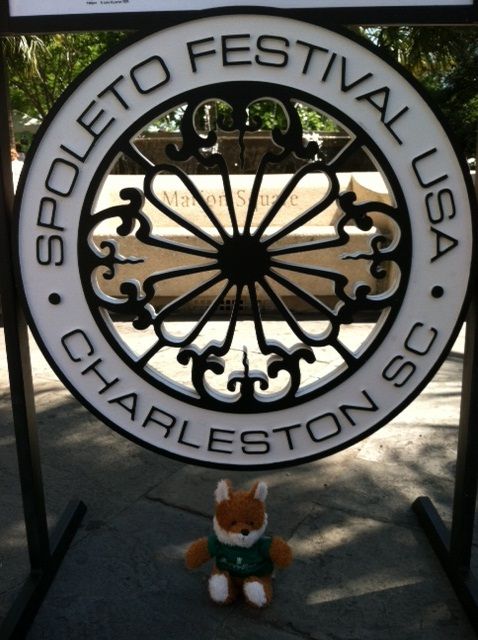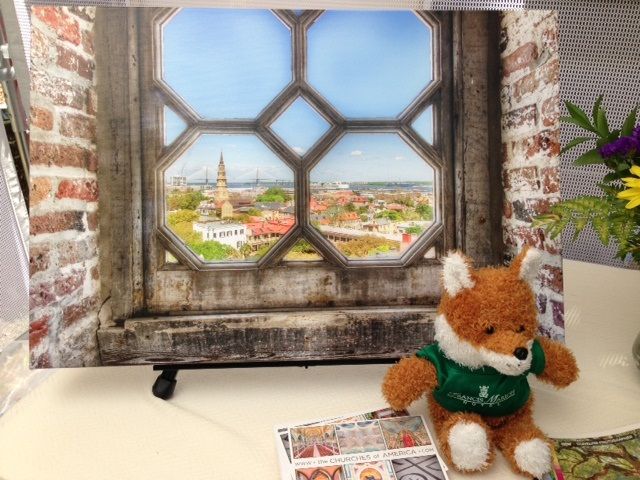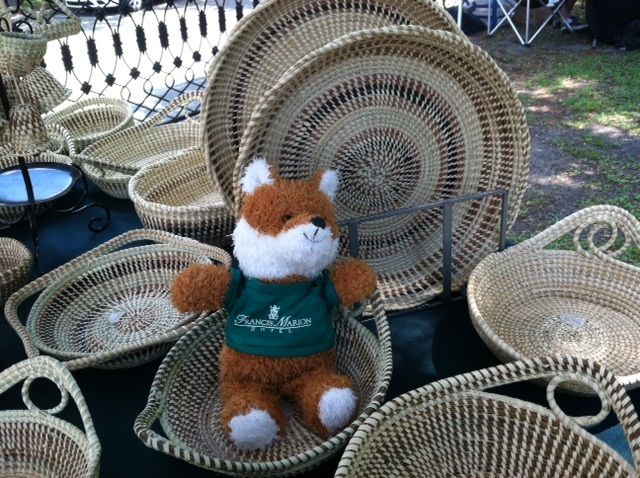 Copy by Gillian
Photos by Britta and Gillian