I had the pleasure of attending the Baker Motor Company's 8th Annual Charleston Fashion Week last night.  Charleston Magazine hosts Fashion Week every year just across from my hotel in Marion Square -five nights of fun and fashion! Their mission is to give aspiring east coast designers the opportunity to showcase their work and potentially win a grand prize valued over $20,000.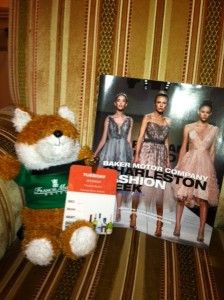 I browsed the "Style Lounge" tent, which featured clothing, accessories and jewelry from up and coming designers. They also had an awesome DJ playing music and beverages available for the thirsty crowd.  Next–I was onto the "Belk" tent, where I got to see some great styles featured from Belk Department Store.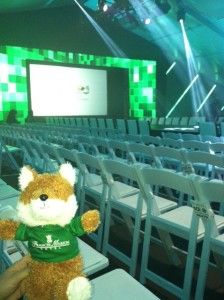 When 7:30pm rolled around, it was time for the fashion show! Amazing lighting effects and loud music made the runway show so exciting to watch! They kicked off the show with local contemporary violinist Daniel D.  I loved watching the models walk down the runway with so much pizazz!  Saturday morning is the Bridal show—always a favorite.  Then Saturday evening is the exciting Fashion Finale!  Plan to attend next year's Fashion Week…and don't forget to see me on King Street shopping couture for my next photo shoot!