With Charleston's beautiful downtown and harborside views, trendy food scene and enticing history, this city embodies the perfect getaway for all visitors. Located on the corner of King and Calhoun Street, our historic hotel is in the heart of downtown Charleston and is the prime location for Charleston fun. We've created the perfect itinerary outlining the ideal tourist trip when staying at the Francis Marion Hotel.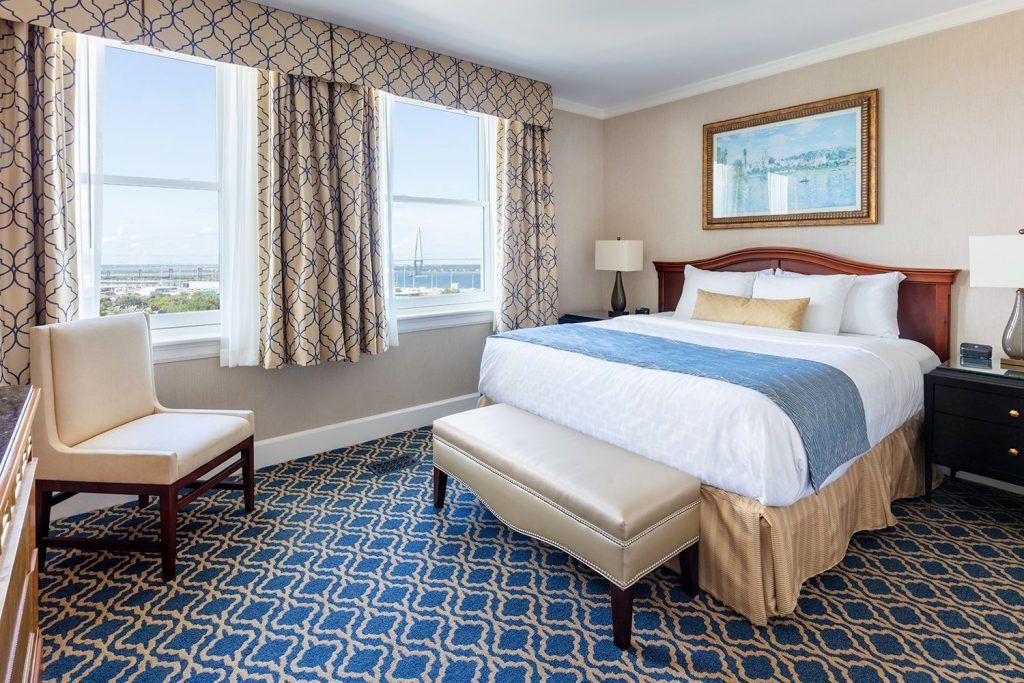 Wake Up with a View
The Francis Marion Hotel offers amazing views of all of Charleston. We have a selection of different suites to choose from: the Francis Marion Suite, Harbor View Suite, Mark Clark Presidential Suite, Bridgeview Suite, Uptown View Suites, and Downtown View Suites. Although these suites all offer different views, you can't go wrong with any one of them.
Book a stay in one of our luxury suites and wake up with a gorgeous view of the harbor, the river or downtown Charleston!
---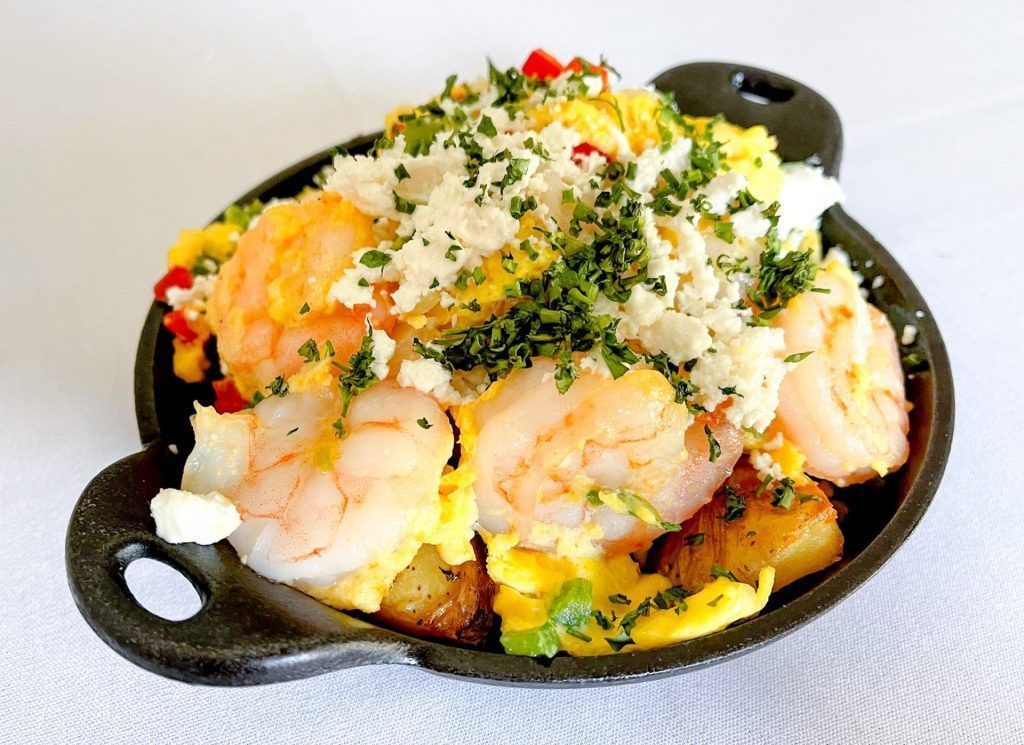 Breakfast at the Swamp Fox
No need to search for a brunch spot in Charleston, the Swamp Fox offers a spectacular Lowcountry menu that can make everyone happy! From award-winning shrimp and grits, fluffy pancakes, and juicy breakfast sandwiches- we've got it all. Start your day at the Swamp Fox for the perfect way to fuel up for the fun day ahead!
---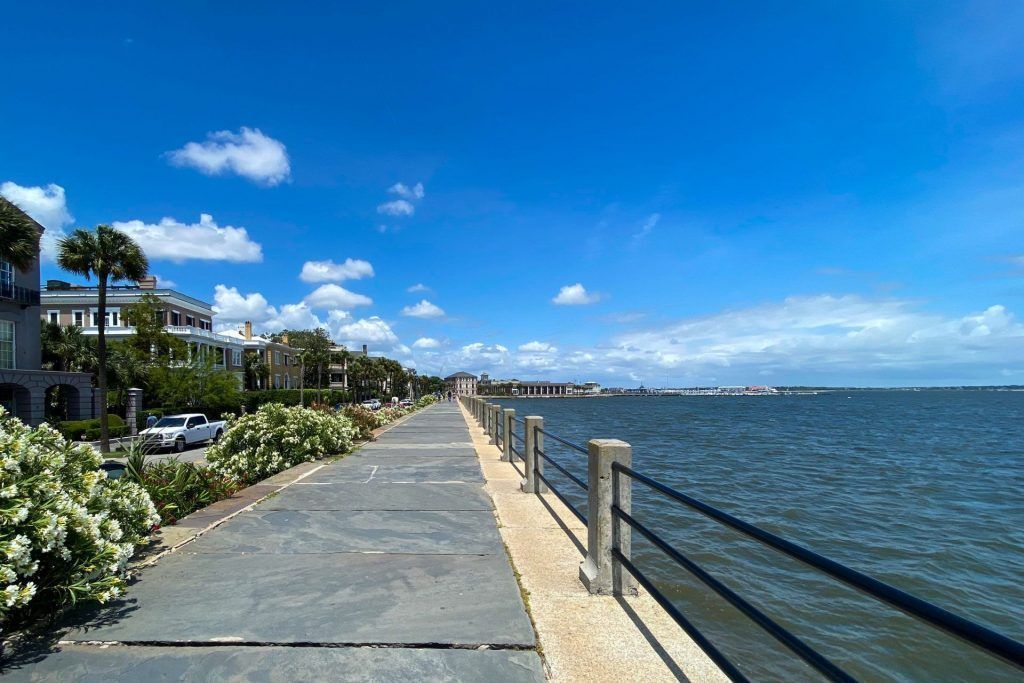 Time to Explore
While staying in Downtown Charleston, there are endless sites and attractions we recommend. The Francis Marion is a proud member of the Historic Hotels of America, so we love to honor the history of Charleston and what it was before it became the bustling city it is today. Therefore, we highly recommend exploring the city and learning about its historical significance. Below outlines a few popular sites and attractions to visit:
---
---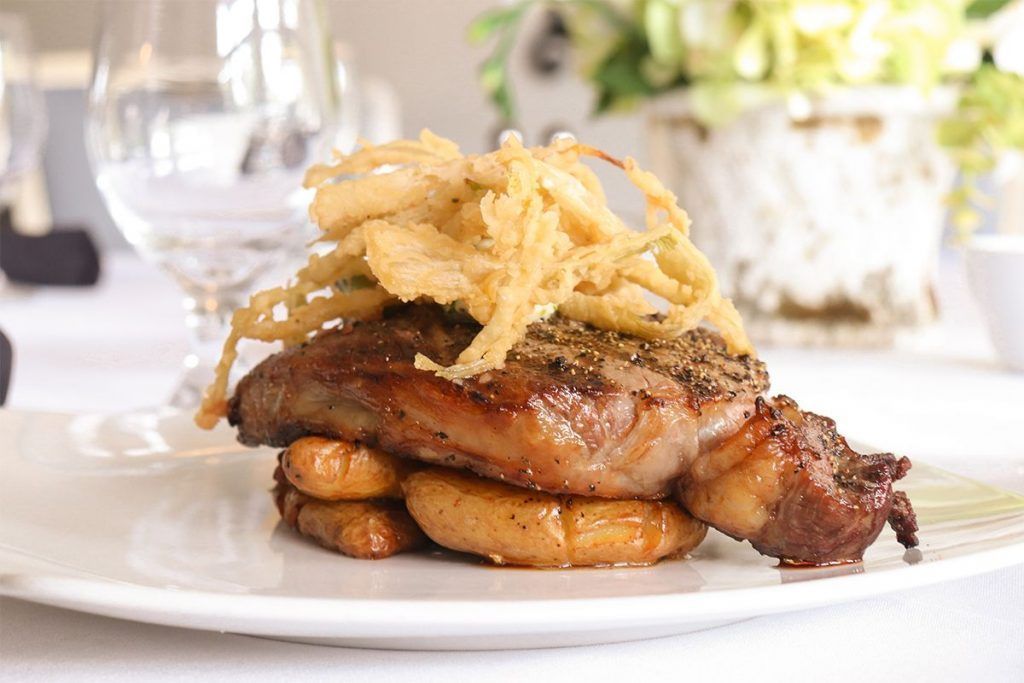 Dinner & Cocktail Hour
After a long day the best feeling is sitting down and enjoying quality food with great company. The Swamp Fox offers a delicious dinner and drink menu, so if you stumble back to the hotel after your day of adventures we've got you covered. However, there are many wonderful restaurants within walking distance of the Francis Marion Hotel. Check them out here!
---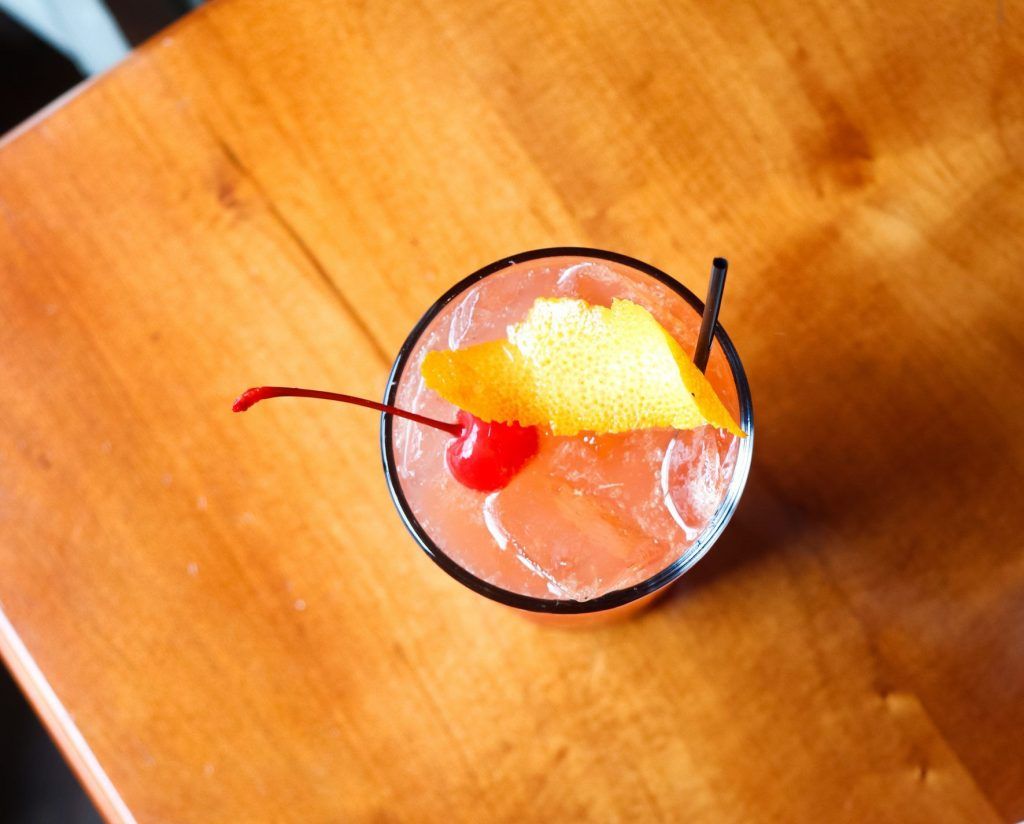 Rest & Relaxation time
Finally time to kick back and enjoy some R&R after a fun day out and about. Head down to the Swamp Fox lounge and bar area for some night-time cocktails, or stay in the comfort of your cozy room and order a midnight snack with room service!