When walking the cobblestone streets and taking in the charm of Charleston, you'll notice all the quaint details the city has. From particularly colored houses, gas-lit lanterns & well manicured gardens, the Holy City is one of the most picturesque cities. However there is one thing that may be one of the most photographed items (besides the Ravenel Bridge): Window boxes.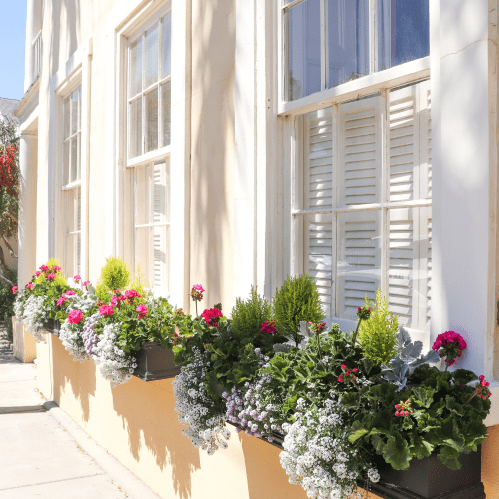 Brimming with colorful spring blooms, luscious greens for the winter and everything in-between for the Summer time, these are no ordinary flower boxes. Perched outside of historic houses that have called Charleston home for over a hundred years, these boxes add extra character & an ideal backdrop for your photos.
Charleston loves their window boxes so much, its replaced the famous #weddingwednesday to be known as #windowboxwednesday. When you find yourself scrolling through this Charleston dubbed hashtag, you'll find thousands of images throughout the world. Charleston lines the top of the list. However, we admit, its hard to differentiate Charleston from a quaint European town that may be the next photo over.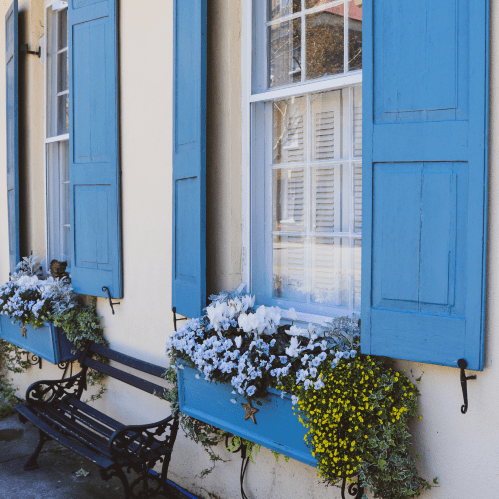 Rainbow Row is one of the top contenders of best showcase of window boxes. Though take a walk down Church Street, Tradd Street, King Street , Cabbage Row and you'll find some real tough competitors. Its the perfect stroll to gather some garden inspiration for your own home! Or to take some instagram worthy photos if you don't have a green thumb.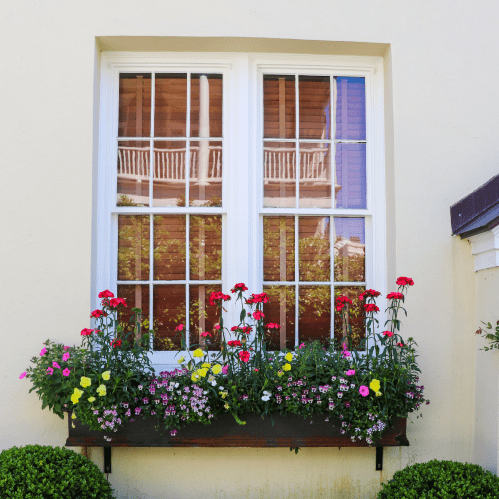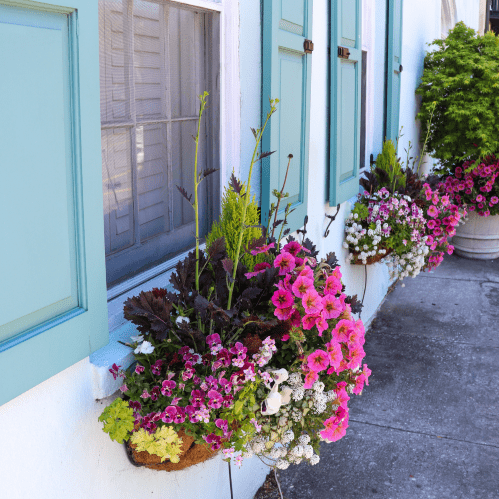 South of Broad homes don't always offer sprawling lawns; window boxes seem to be the compromise of these closely built historic homes. These little gardens are often filled with flowers native to the area.
Window Boxes of Charleston Map from Francis Marion Hotel: